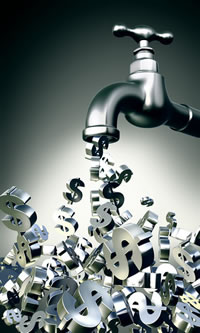 Are there any good binary options signal services for the 60 second options. The fast options require live, real time signals that you can execute within the same matter of seconds. I've been researching this area for a while now because quite frankly there just is nothing out there that is really proven to be an accurate money making signal for 60s options. I will list out the resources I have found and call upon other readers to leave comments about the services.
Updated for 2016
Binary Trading Robot – The award winning binary trading bot can be configured to trade 60 second options if you choose. Works with multiple brokers.
Franco – Live Signals via "BOTS" or Binary Options Trading Signals
BinaryOptionRobot – Not a signal service but an automatic trading robot that can and does trade 30 second options. Try it free.
BinaryOptionsXposed – Youtube videos show up often promoting this service
FXBinaryOptionsScalper – this is a $37 infoproduct
BinaryOptionsVIC – Looked so promising, crashed so hard
OptionBot 2.0 – Some good and bad reviews. Check it out.
Binary Options Trading Signals & Franco Live Trades
While this trading signal service is not specifically for the 60 second options, Franco does indeed trade the fast binary options we all love to hate. The way it works is that you get a live share of his screen and you can see him make the trade. Here is a pretty good youtube video explaining how this signal service works.
Watch over the shoulder of a pro trader
Live signals daily – requires a time commitment from you to be online during the trading time
A mix of 60 second signals and longer signals
This service costs $97 for 2 weeks of service
Franco – Live Real Time Signals via "BOTS" – aka "Binary Options Trading Signals"
BinaryOptionsXposed – Youtube videos show up often promoting this service
FXBinaryOptionsScalper – this is a $37 infoproduct
BinaryOptionsVIC – Looked so promising, crashed so hard
I will detail each of these below and show you more info as well as direct links to them if you want to learn more.
60 Second Signal Providers
There are a few common signal services that I see come up in google when searching for signal providers for the 1 minute options. One of those sites is called binaryoptionsxposed and they utilize the youtube videos to promote their service. There is nothing wrong with that of course and it got our attention. You may have seen it as well and found this page looking for binaryoptionsxposed reviews or testimonials. Well, I am looking for the same thing. Here is a youtube video by the founder it appears that explains how the system works.
BinaryOptions Xposed – Signals via skype
1 hour per session of actual trading
At least 10 signals per session
All signals are for the 60 second options
$199 to sign up – Or make a massive deposit at one of their brokers
My thoughts about the BinaryOptionsXposed. I haven't tried the signals. They might be awesome. However, I have my doubts. First of all they disabled comments on the youtube videos and googling about them has left me with doubt. Especially this post, and this one and this one.
I wouldn't buy BinaryOptionsXPosed – or deposit with one of those brokers in order to get this product.
The Scalper – FXBinaryScalper
Next up is the FXBinaryScalper – at Fxbinaryscalper.com. This seems to be a $37 ebook with an early 2000's sales page. Don't get me wrong, I'm sure it sells if the copy is good but I don't know. I'm not buying it and if they guy really has an Island Yacht I don't think he is slinging ebooks for $37. He might also put a bit more into graphic design. I don't mean to bash the site but it comes up for people searching for 60 second signals and seriously anything effective is going to be more in line with the price of BOTS. Not $37.
However, to their credit, they are only charging $37. If they have some tips or strategies that help you win a few more trades, or keep you from losing some then the $37 price point is a small price to pay. I would not venture to say that this program or system is going to put any serious money in your pocket. But hey, at least it only cost you the price of reasonable steak dinner.
Binary Options VIC – Trade Copier for 60s Options – Mr. Crash and Burn??
Finally up to the batters box is BinaryOptionsVic. Be sure and read the links to most of the backstory to this signal provider. Starting out, this service looked so promising. Really promising and it hooked a ton of traders. It worked with a program called SignalPush that would copy trades made by this dude Vic (turns out it is a Dudette). He was working with brokers like Go Options (not blacklisted) and well that part of the business CRASHED AND BURNED (fairly common for signal providers). There is a huge thread about the program on the forums here but there are the real parts of the story available too. – this post by Stone sums it up. The dude crashed and burned with this program for whatever and could have tried to churn his brokers by running traders from one site to another taking the commissions along the way. I'm avoiding, however your mileage may vary.
August 5th Update BinaryOptionsVic has launched a new service for 60 second trades and so far things seem to be going well. You can read about it in this thread here.
The owner of BinaryOptionsVIC reached out to us and asked us about our review of the service. To be clear we have not used the service ourselves but we have read the entire 40+ page thread (linked above) about the product. We've linked to it above and would be glad to link to additional legitimate forum discussions about this service, just send us a link and we will add it here.
60 Second Binary Options Signals
An honest look at signal service providers with 60 second binary options trading signals.
Signal Services For 60 Second Options
Written by:
Always Bets High
Date Published: 03/27/2013
Research into the most popular 60 second binary options signal service providers. Trading 60 second binary options with a signal service? Find more info about the leading providers here.
Tips For Picking A Signal Service Provider – 60 seconds or not
Be Skeptical – Claims of huge returns and guaranteed wins should not be taken at face value
Research – Find other legit websites where real reviews are listed and see what people have to say
If it looks to good to be true, it probably is
Only invest what you can afford to lose
Remember it is HARD to be a long term winner on 60 second binary options
There are some good binary options trading signals testimonials and links to research here.