THIS BROKER HAS CLOSED AND IS NO LONGER AVAILABLE
___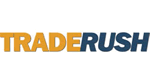 Nearly every TradeRush review you'll read online will cast the well-known binary options broker in a positive light. There's a good reason. TradeRush continues to lead the industry in 60 second options (see more), asset variety, and the types of binary options made available to traders. Moreover, the company makes it extremely easy to get started by requiring a low initial deposit of only $200.
Quick Trade Rush.com Details
Official Website = TradeRush.com
US Traders? = Yes Allowed
Leading Feature = 1 Minute Options
Minimum Deposit = $200 USD
Bonus Offer = Up to 100% Match – Contact Support Before Depositing
Our goal in this review is to take a critical look at specific areas of TradeRush. We'll peer under the hood, focusing on its trading platform, asset list, banking options, returns, bonuses, and much more. You'll learn what makes this broker a favorite among both beginning and experienced binary options traders.
TradeRush Trading Platform: An Overview
The company uses the SpotOption trading platform. Several brokers use SpotOption because it is intuitive and avoids the clunky feeling of some of the other platforms. There's also little to no lag time. This is important when you're executing trades with short expirations, such as 60 second binary options.
You won't need to download software since the SpotOption platform is designed to allow you to trade directly through your browser. You can even execute and follow your trades on your favorite mobile device.
A major advantage of TradeRush's platform is that it presents all of the relevant information for a trade in a format that is easy to absorb. The layout is extremely simple. You'll see a clear price graph alongside the option's real-time price, expiration date and time, and the potential return you'll receive if it expires in the money.
In a word, it is extremely user-friendly.
Asset Selection: What Can You Trade At TradeRush?
Here's an area in which TradeRush stands head and shoulders above most of its competitors. Your success in trading binary options will depend, in part, on being able to trade the assets you're familiar with. The more you know about the underlying assets, the better you'll be able to forecast movements in their prices. That gives you an edge.
At TradeRush, you'll have four main asset classes from which to choose: stocks, indices, currency pairs, and commodities. Most binary options brokers offer the same four classes. But TD offers a greater number of assets within each class.
For example, most brokers will let you trade contracts on gold and oil since both are popular commodities. By comparison, TradeRush also gives you access to silver, platinum, wheat, sugar, cotton, and coffee. Likewise, you'll be able to trade a broader spectrum of stocks, indices, and currency pairs.
If you only care about gold, this won't matter much to you. However, if you prefer to trade a less popular asset, or enjoy having a variety from which to choose, the breadth of assets available at TD will definitely come in handy.
Types Of Binary Options Available At TradeRush
There are several binary option types you can trade. But it's important to note that not all types are made available by all brokers. Much depends on the trading platform and how much flexibility the broker gives to its members.
The SpotOption platform at TradeRush supports 3 main types of binary trades. These include up/down binary options (sometimes called high/low), touch/no touch options, and 60 second options. Up/down contracts are, by far, the most common type. You'll find them offered by nearly every binary broker.
Touch/no touch contracts are less common. Although TD offers them, the number offered is limited.
60 seconds are the least common of the three. Very few binary options brokers provide access to them, though an increasing number will likely do so down the road.
TradeRush also makes available a tool called Options Builder. This is a feature on select platforms that allows you to customize your trades. You can essentially choose the degree of risk you're willing to assume.
TradeRush Deposit Details: How To Fund Your Account
One of the many reasons we like TD is because you can get started quickly after making a low minimum initial deposit. Moreover, there are several ways to make the deposit.
To start trading, you are only required to deposit $200 into your account. For comparison, Banc de Binary requires a minimum of $500. Also worth noting, the minimum amount you can place on any trade is as low as $5 (Banc de Binary's minimum trade amount is $25).
Traders are given 3 primary methods through which they can fund their accounts at TradeRush. The first method is to do so via a credit card. This is arguably the most convenient way to make a deposit since a majority of traders have a Visa, MasterCard, or AMEX, all of which TD accepts. Traders can also use Diner's Club and Maestro, the latter of which is a debit card.
The second method is to use an electronic payment solution, such as MoneyBookers. Note that if you live in the U.S., this method won't work for you. MoneyBookers does not accept U.S. customers.
The third funding method is to wire the money into your account at TradeRush. If you lack a credit card, this can be a useful alternative. However, keep in mind that TD imposes a minimum requirement of $500 on wire deposits.
Binary Options Return Rates At TradeRush
The returns, or payouts, offered by TradeRush for the majority of the binary options range between 70 and 81 percent. If you invest $100, and your contract expires in the money, you'll receive $170 to $181 in return (i.e. your original investment plus the payout).
There are two important details to highlight with regard to TD's returns. First, the 70-81% doesn't tell the entire story. The part often missed is that TradeRush gives rebates for contracts that expire out of the money. The rebate can be as small as 2% or as high as 10%. Either way, it reduces the financial sting of a loss, and should therefore be taken into account.
Second, TradeRush offers high-yield instruments that carry potential returns far above 81%. For example, you'll occasionally see high-yield (and high risk) touch/no touch contracts accompanied by a 500% payout.
Given these two key elements – rebates on losing trades and high-yield returns – TD's payouts are definitely competitive.
The TradeRush Bonus Offer For New Accounts
TradeRush is highly motivated to attract additional traders, and thus offers a generous bonus to new members who register accounts. The bonuses change periodically, and as you might expect, some are more generous than others.
The current welcome bonus is a 50% match on your first deposit up to a value of $5,000. Members are required to execute a trading volume equal to 30 times the bonus amount in order to withdraw funds. Be sure to check out TradeRush.com for the latest bonus and promotion details.
Claim Max Bonus At TradeRush Now
Customer Support At TradeRush
Judging from the responsiveness of TradeRush's customer support staff, the binary options broker clearly understands that providing good support is critical for building a solid reputation. Support representatives can be reached in a variety of ways. For example, you can send an email, submit a message via an online contact form, call a toll-free phone, or engage in live chat through your browser. All of these options are encouraged.
The downside is that TradeRush's support staff can only be reached Monday through Friday. This shouldn't impact your trades since binary options trading is typically conducted during the week. But if you have an urgent matter that needs to be resolved during the weekend, it may need to wait until Monday morning. Having said that, in our experience, TD's representatives are well-trained, professional, and can resolve nearly any issue quickly.
Bottom Line On TradeRush: Should You Sign Up?
The verdict on TradeRush is that yes, it is definitely worth taking a closer look for yourself. We highly recommend visiting the site and investigating the features you'll be given access to once you register an account. We have found the company to be reliable and trustworthy, sending out payments as promised and responding in a timely fashion to members' concerns.
There is a reason TradeRush has a stellar reputation among both novice and long-time binary options traders. We strongly suggest taking a few minutes to visit TradeRush.com to test drive the service for yourself.
TradeRush
TradeRush pioneered the 60 second binary options. That makes them our favorite at FastBinaryOptions.com. Traders accepted from around the world including the USA.
Written by:
Always Bets High
Date Published: 06/24/2013
A focus on the 60 second binary options offered by TradeRush. A top broker with 1 minute options using the SpotOption trading platform. Minimum deposits and trades detailed as well as background and reputation.